Events & Programs
Maximize Your Medicare Benefits
Thursday, November 10, 2022
1:00pm - 2:00pm
Lyke Meeting Room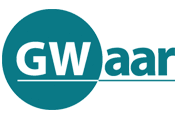 Presented by the ADRC–Aging & Disability Resource Center of Waukesha County and the GWaar–Greater Wisconsin Agency on Aging Resources, Inc.
Learn more about your Medicare options. This presentation will provide an overview of Medicare Parts A, B, C, and D as well as supplemental insurance and an explanation of how they all fit together. The program will also include information about Medicare's upcoming annual open enrollment period (October 15 – December 7) and an explanation of how to use and understand the plan comparison tool on medicare.gov.
Important information will be shared about special programs for Medicare beneficiaries with limited income that may help them pay their Medicare costs (Medicare Savings Plans) and also help pay for their Medicare Prescription Drug Coverage ("Extra Help").
Library programs, events, and activities are free and open to the public.